Dave Leonard, NBC5 Street Team, (Video)
As much as I love my city and think Chicago is one of the greatest cities in the world, I swear I feel like that Jordin Sparks song…"Tell me how am I supposed to breathe with 'No Air"???? It feels stifling at times between the lack of parking, one way streets, bad traffic, politics, and most of all, the constant taxes!!!
If putting at least $80 a week in the gas tank of my SUV (what was I thinking right?) wasn't enough, now I have to be subjected to the highest sales tax in the country. LUCKY ME!
I feel like I'm being held at gunpoint in "Crook County"…excuse me, Cook County, on a daily basis and now I have to pay up to 11.25% in sales tax. Who does that?
So this extra money Chicagoans are going to paying at the register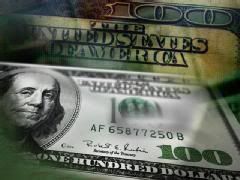 starting today is supposed to be going toward the county's public healthcare system…Hmmmmmm. I don't know if I buy that…Oh wait, I can't afford to!
I've already cut back on going out, burning gas travelling here and there, but what's a brotha to do when it comes to shopping? Many Cook County residents are opting to go to neighboring counties or even Indiana to do their shopping. That sounds like a good idea on paper, but then you're faced with burning the gas that you can't afford to put in your car in the first place.
Even tickets at Taste of Chicago were up a dollar this year, so I will most likely be "tasting" the food in my refrigerator. Where does it stop? When does the bleeding of our pocketbooks draw the line? As far as my solution to the increased sales tax??? I think I'll become a hermit or move to Indiana…there's my two cents…wait a minute, I might need those!